9. Sing.

Slide 11 of 11

About the time we arrived in Coshocton, the church that we attended replaced its choir director with a recent college graduate, causing most of the choir to quit. Eager to get some new members, especially men, the new director approached my dad and asked him if he was willing to join the choir. My dad wasn't much of a singer, and he needed people in a Sunday School class that he was teaching, so he proposed a deal: he would join choir if the director would attend his class. The director agreed.

According to my dad, the director attended class for exactly one week. But my dad became hooked on church choir. My mom joined him. So did each of my sisters, when they entered high school. And I did the same. We also joined the Coshocton Community Choir which, to this day, is one of the best community choirs in the country.

My dad never had a great singing voice. I don't have one either. But there's nothing like raising your voice in harmony with others to praise God in song. Following my dad's lead has given me the opportunity to sing at places like the Kennedy Center in Washington, D.C. To perform in an opera at the Bolshoi Theatre in Moscow. And, most importantly, to sing with my family at Christmastime in my parents' small church in northeast Ohio.

Life is more meaningful, and more precious, when you sing.

I learned that from my dad.
---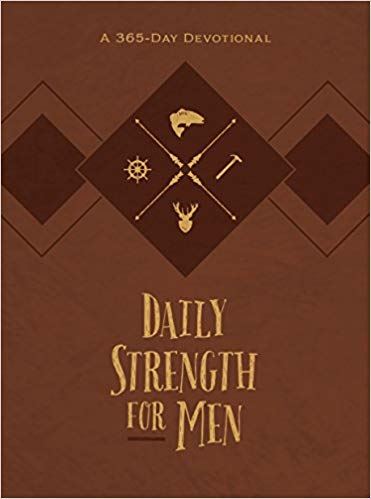 Chris Bolinger is the author of Daily Strength for Men, a 365-day daily devotional published by BroadStreet Publishing, and available at Amazon, Barnes & Noble, Christian Book Distributors, DailyStrengthForMen.com, and other retailers.

Photo Credit: ©GettyImages/monkeybusinessimages
Source link